---
Historic Buildings In Chicago, Illinois
---

Chicago Theater
Constructed in 1921 and designed by picture palace architects C.W. & Geo. L. Rapp, the Chicago Theater is one of the few remaining theaters in operation in the central area of downtown Chicago known as "the Loop."

The building is located on State Street, the main shopping street in the Loop. The street facade features a brightly colored marquee and vertical sign. The vertical sign, with illuminated channel letters spelling "CHICAGO," is a landmark on State Street and a symbol of the City of Chicago.

It is one of the few remaining original exposed lamp electric signs still in use in the United States. The sign was constructed mainly of materials common for the period. Early in the sign's existence, the letters "CHICAGO" were replaced with porcelain enamel-coated sheet metal, an early use of this material.

The sign's lighting originally featured a four trough border of chaser lights that cascaded in a swirl pattern. Changes in its 75 year history have included abandoning the chaser lighting during World War II and changing the color scheme after the war.

The top of the sign featured illuminated or painted letters with the names of the theaters owners which read in succession Balaban & Katz, ABC-Great States, and Plitt, with the present day configuration heralding the building as "THE" Chicago Theatre.


The structure, a typical hotel building of the era, is similar to many buildings on
Chicago's Near North Side that were constructed shortly after the Fire of 1871.




Sears Roebuck & Company Mail Order Plant

Robie House
The Robie House is one of the best known early works of Frank Lloyd Wright.

It has been cited as a Landmark by the Commission on Chicago Architectural Landmarks: "In recognition of the creation of the Prairie House--a home organized around the great hearth where interior space, under wide sweeping roofs, opens to the outdoors. The bold interplay of horizontal planes about the chimney mass, and the structurally expressive piers and windows, established a new form of domestic design."


The house was designed by Frank Lloyd Wright for a narrow city lot in the Hyde Park district of Chicago. It belongs to a stylistic category of Wright's work that has been termed "monitor" -- referring to the third story which is raised above the main eaves and capped by a smaller hipped roof.

The arcade and frieze at this story display elaborate Sullivanesque ornament and sculptural figures, the latter executed by Richard Bock, an Oak Park sculptor who collaborated with Wright. In 1961, the building was named a Chicago Architectural Landmark.



Edward E. Ayer House


The house was designed in 1885 by Burnham and Root for Edward Everett Ayer, a wealthy Chicago supplier of railroad ties and collector of Indian lore. The medieval character of the house is typical of the work of Burnham and Root during the 1880's.



---

Francis J. Dewes House


The house was built for a wealthy Chicago brewer, Francis J. Dewes, shortly after the World's Columbian Exposition of 1893. The elaborate exterior was designed in a Central European Baroque Revival style, while the interior displays a wide range of extravagant architectural decoration, almost all of which remains original and unusually well preserved.



---
The Granada Theater is the last surviving example of a movie palace designed by the architectural firm of Levy & Klein with Edward E. Euchenbaum as principal designer.

The building is a superb example of the excessively ornamented architecture used for theaters during the early days of moving pictures.

Both its exterior, in terra cotta, and its interior, largely in plaster and marble, were then and still are unsurpassed in their outright architectural exuberance. Furthermore, the Granada was the largest theater built for its original owners, the Marks Brothers, and remains one of the largest surviving examples of its type in the United States.

When completed in 1926, the building had a number of notable points on importance, including one of the most elaborate heating and air conditioning systems of the period. It also had the first freespan balcony truss in Chicago and the auditorium is still the largest column free theater space in Chicago. The valance above the stage is the only surviving valance of any of Chicago's theaters.

The Granada has deteriorated badly during the past two years. It is in ruins. Its useful life is over.



---
Illinois
---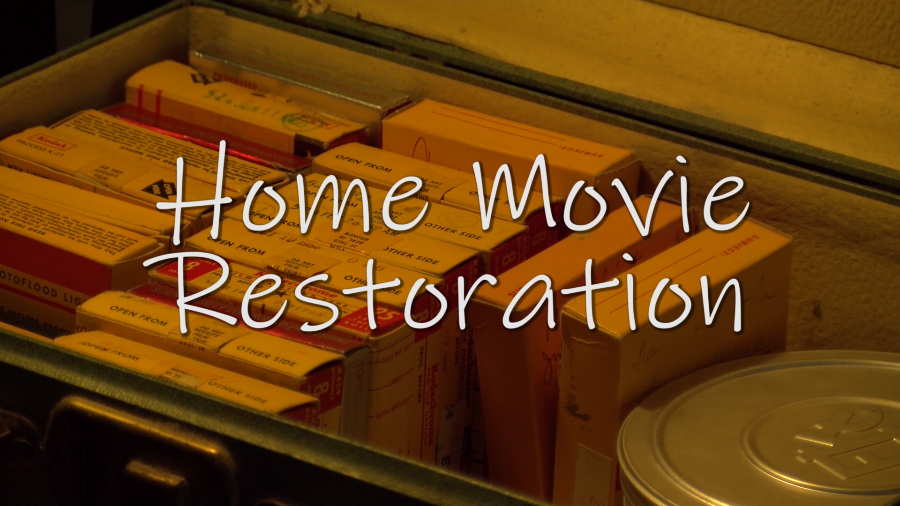 Memories last forever. Old films & videos don't.
Save your home movies for generations to come.

EMAIL

or visit

FLEAMARKETTV.COM


---
Historic America
Alabama l Alaska l Arizona l Arkansas l California l Colorado l Connecticut l Delaware l Florida
Georgia l Hawaii l Idaho l Illinois l Indiana l Iowa l Kansas l Kentucky l Louisiana l Maine
Maryland l Massachusetts l Michigan l Minnesota l Mississippi l Missouri l Montana
Nebraska l Nevada l New Hampshire l New Jersey l New Mexico l New York
North Carolina l North Dakota l Ohio l Oklahoma l Oregon l Pennsylvania
Rhode Island l South Carolina l South Dakota l Tennessee l Texas
Utah l Vermont l Virginia l Washington l West Virginia
Wisconsin l Wyoming l Washington D.C. l Home